Slide 1
Take the roads less traveled
Off-Road UTV Rentals in Blue Ridge, Georgia
Explore the beauty of the Blue Ridge Mountains while driving our Off-Road, Customized Turbo R UTV's. 
We provide everything you need for a safe and exciting journey. One of our expert guides will be there to accompany and assist you on your adventure.  Whether you're an adrenaline junkie seeking heart-pounding thrills or looking to experience the breathtaking views from the remote Blue Ridge Mountain ranges, our UTVs are your ticket to an unforgettable journey through this stunning mountain range.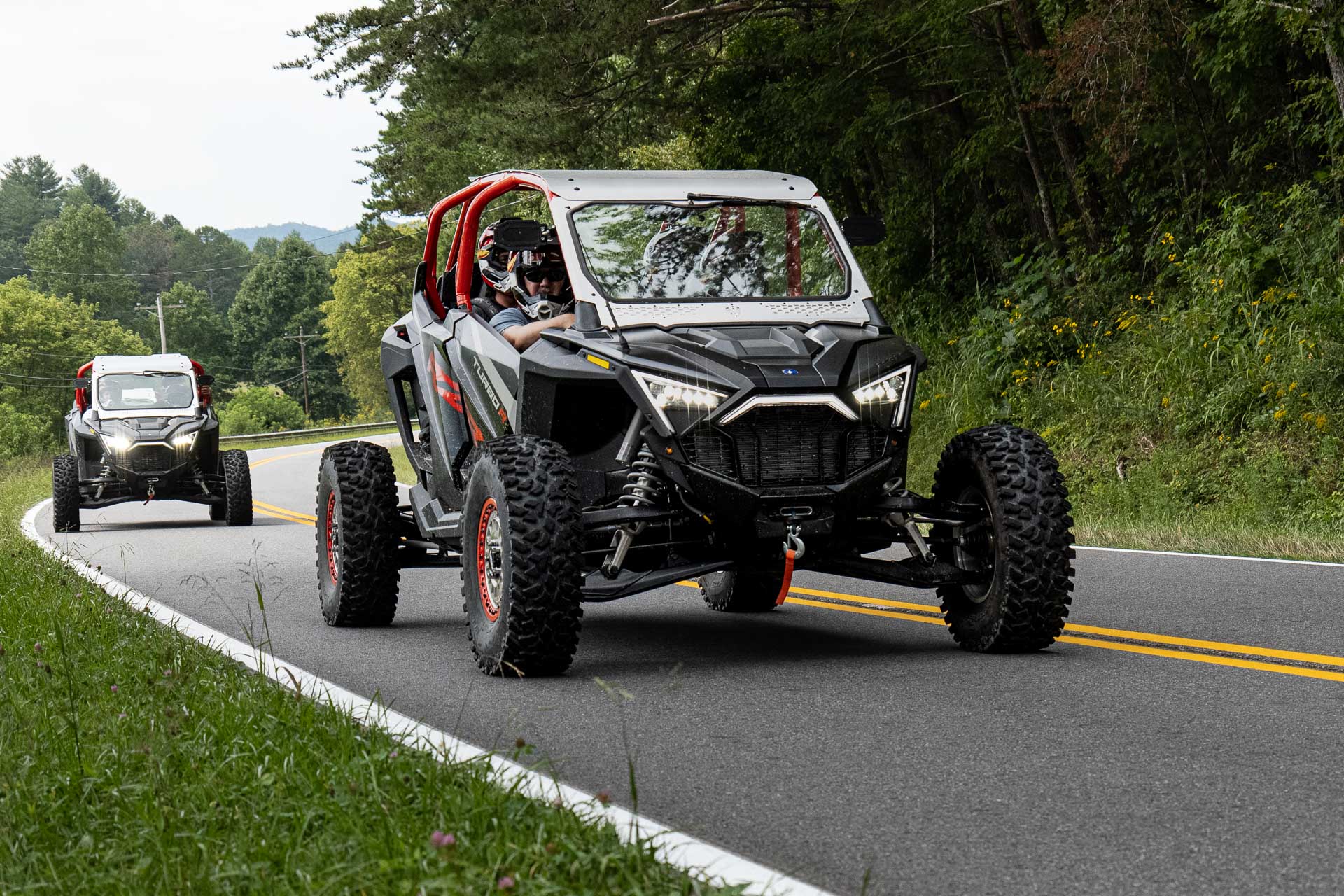 Self Guided. You are the driver!
Multi Day Rentals Available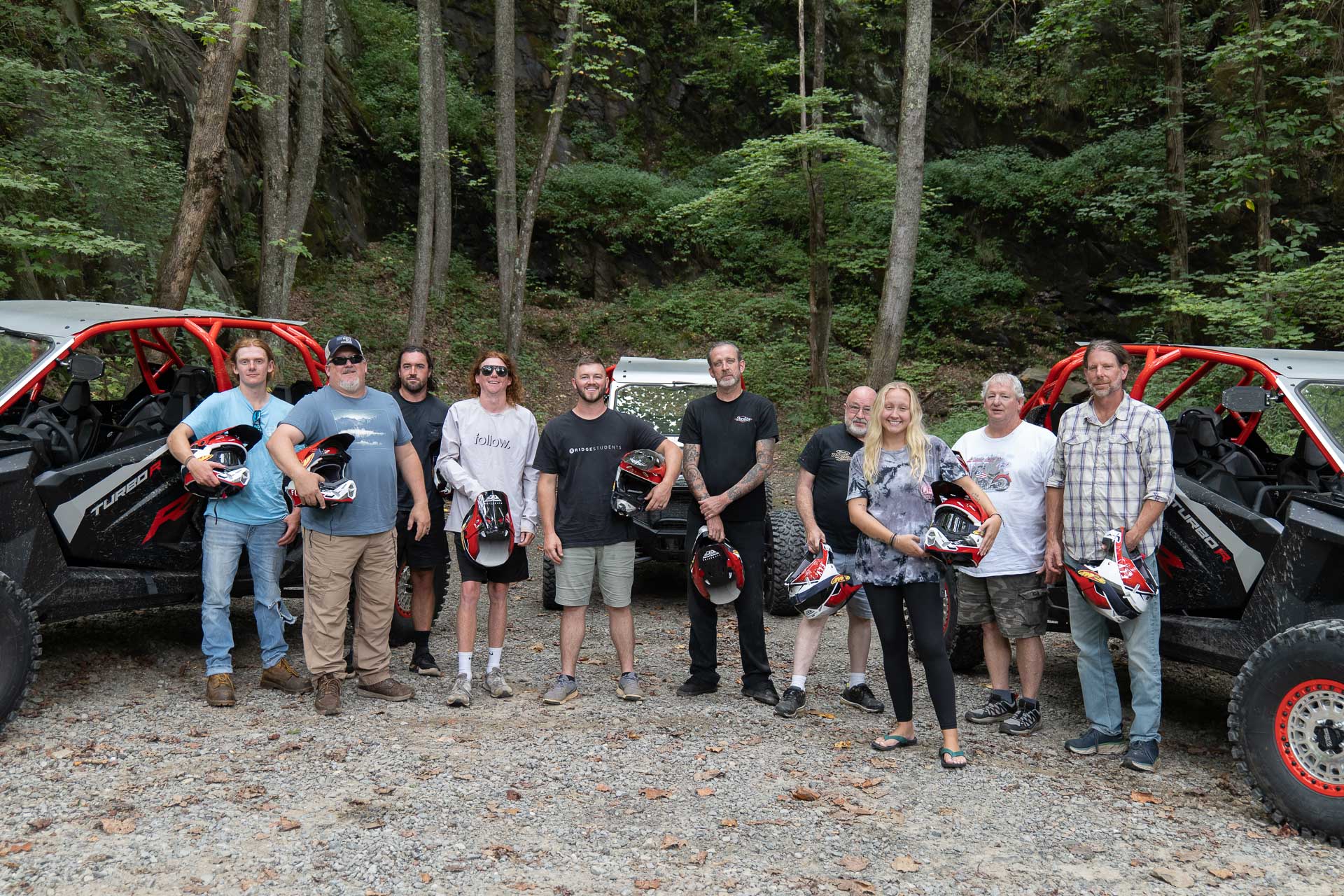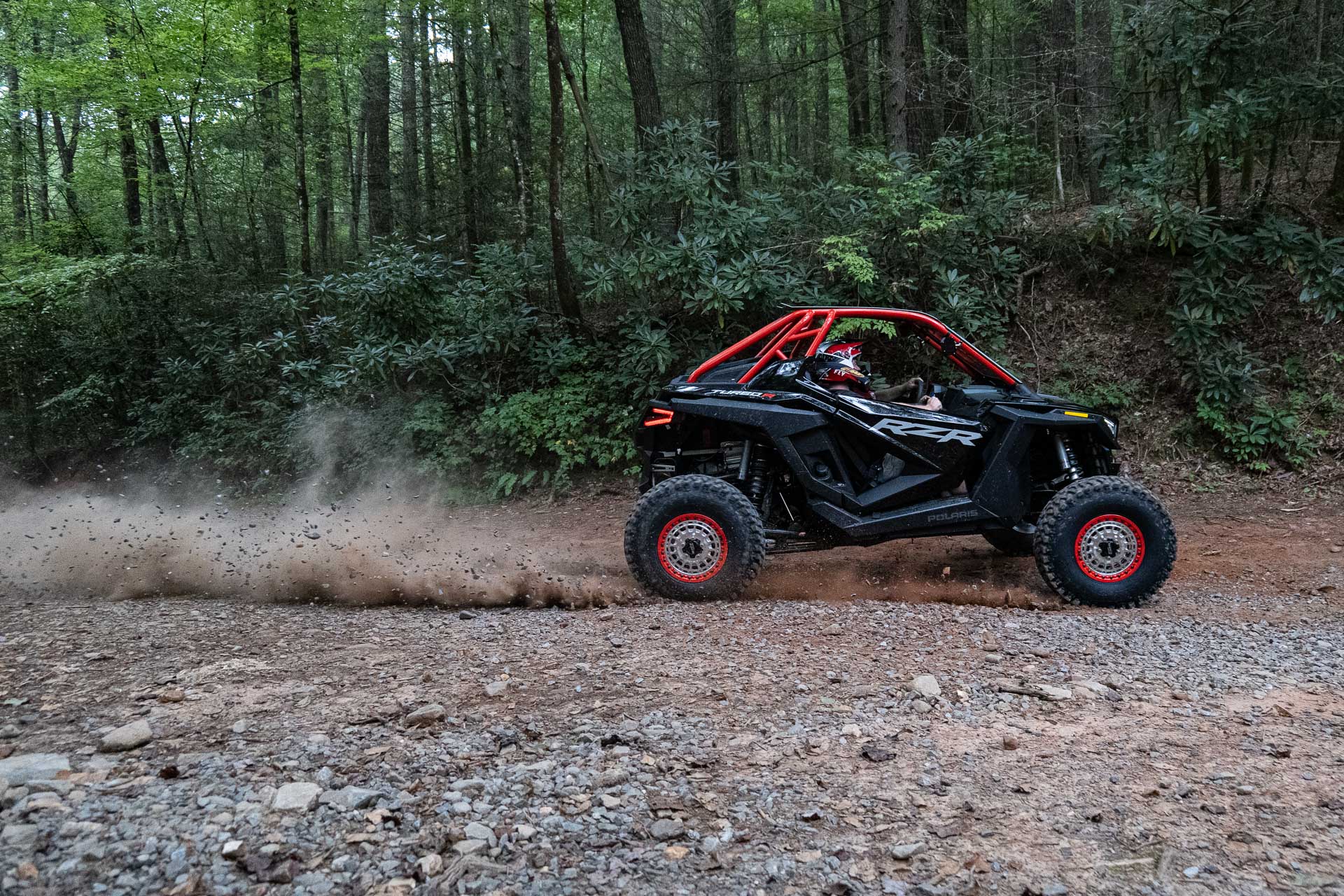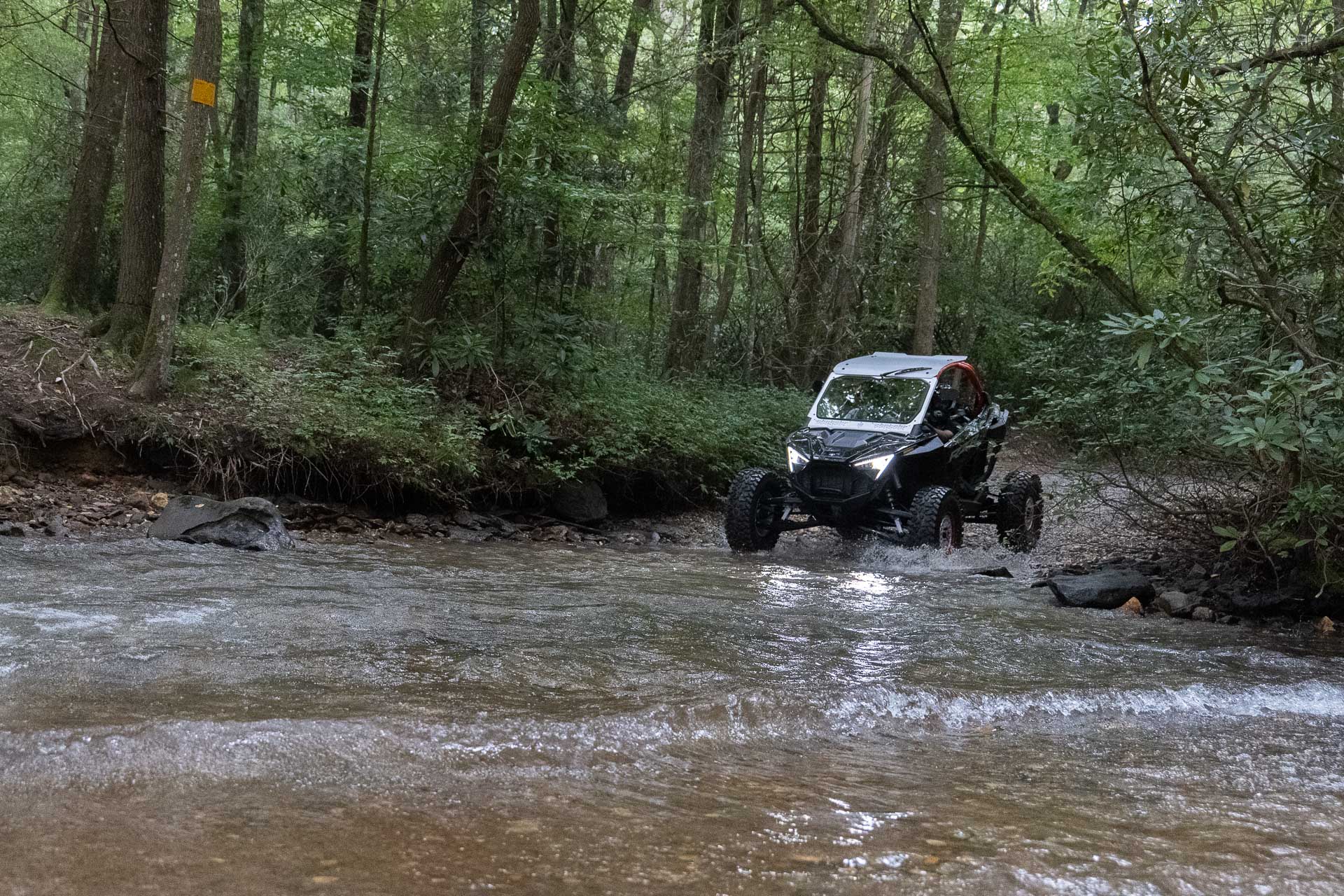 Schedule Your Adventure Today
You've Never Seen North Georgia Like This
Explore the hidden gems of the Blue Ridge Mountains with our self-guided UTV tours. Our expert guides will take you on a journey through picturesque trails, waterfalls, and panoramic vistas, revealing the natural wonders of the iconic mountain area.
What You'll Be Driving
Experience the thrill of the Polaris Turbo R RZR – a modern machine built for off-road adventures and rugged terrains.  Fully customized in-house by or own team of experts with upgraded shocks, suspension, wheels and more,  these UTV's are designed to take you anywhere you want to go. Available in 2 seater and 4 seater formats, you (and your friends) have an unforgettable ride.
Our UTVs are designed to handle the rugged terrain of the Blue Ridge Mountains, ensuring a safe and thrilling experience. Your safety is our top priority, so all of our UTVs are equipped with advanced safety features.  Also, our guides are trained to ensure that you have a secure and enjoyable experience.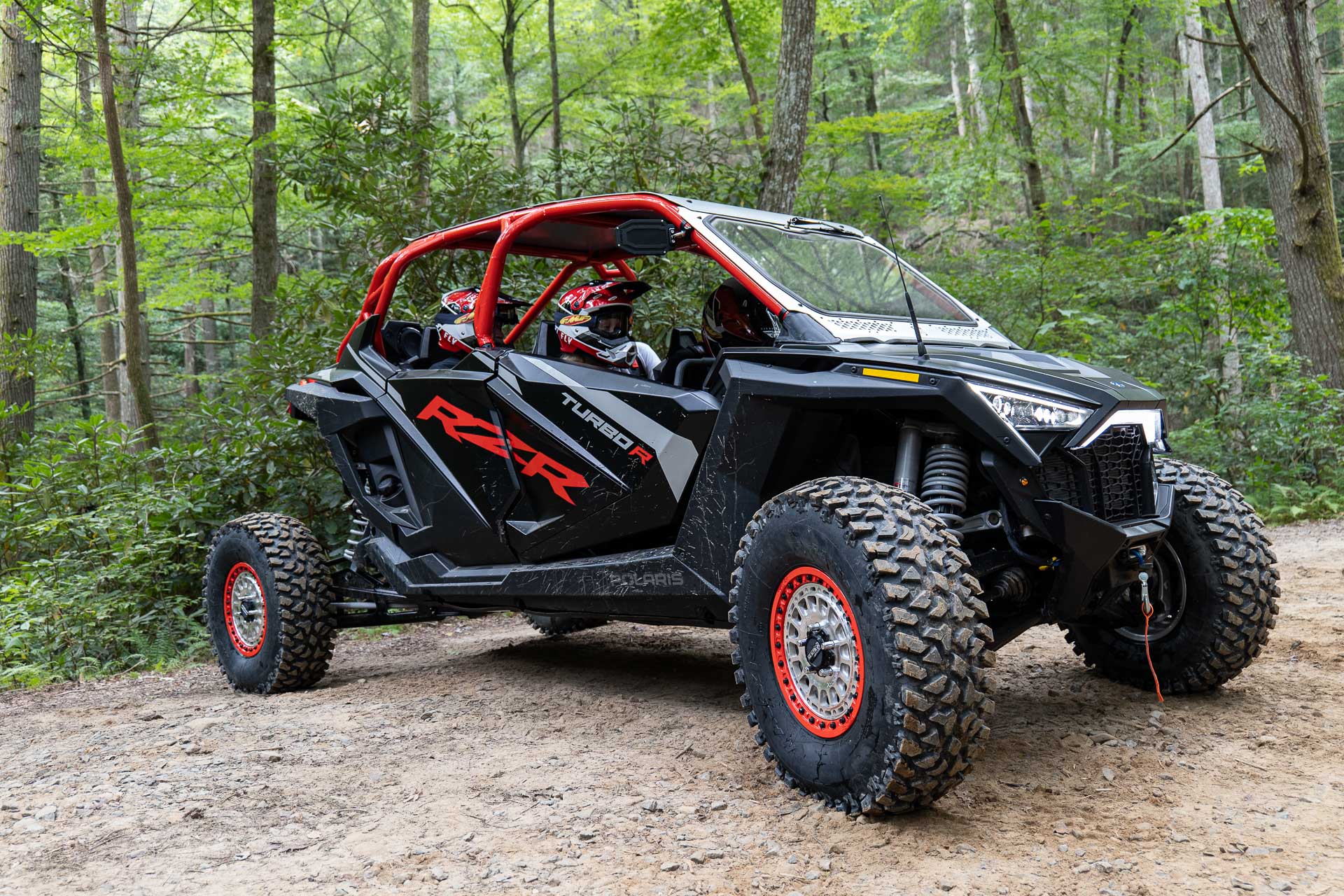 POLARIS Turbo R RZR 4 Seater
Available for Half-Day or Full-Day Adventures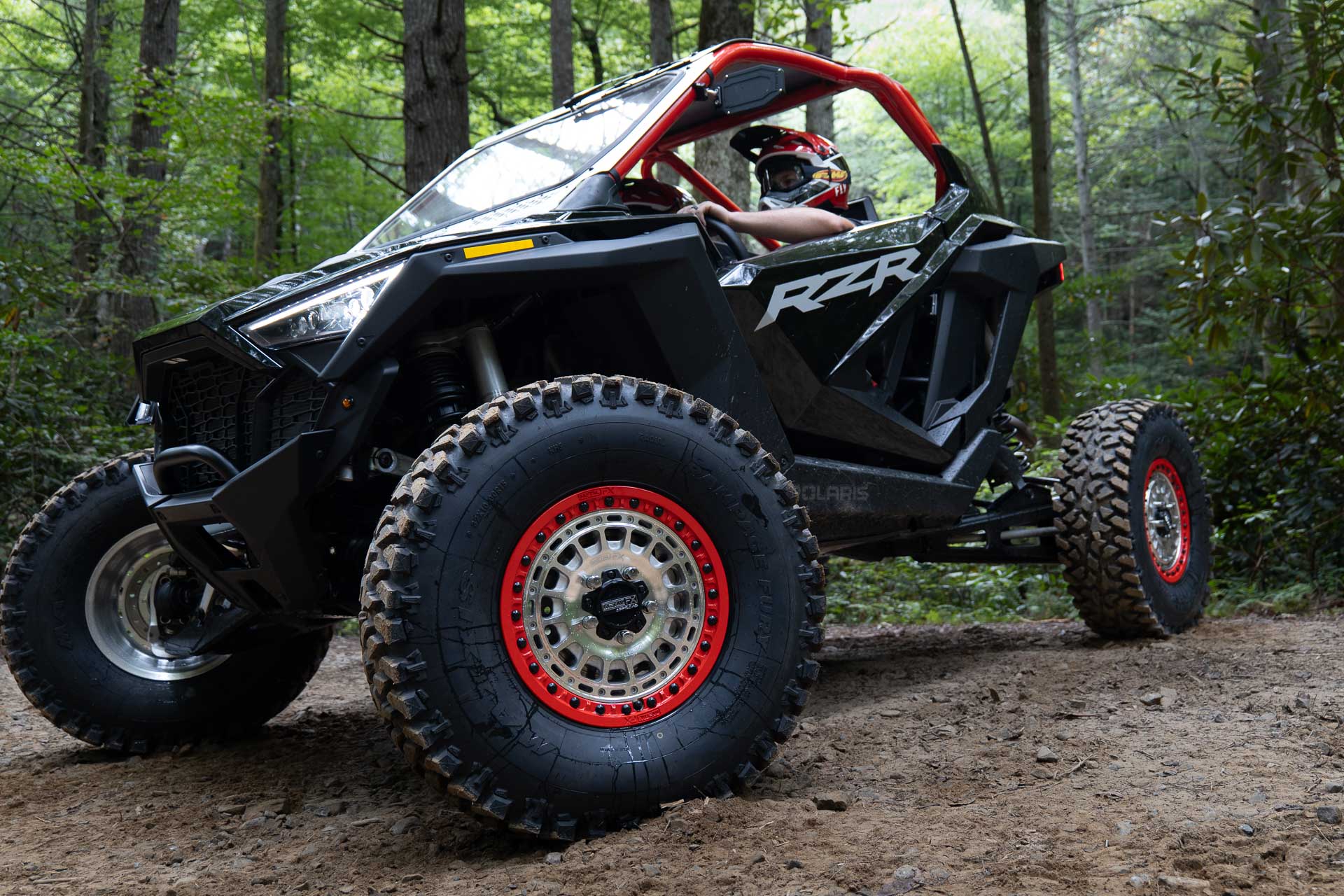 POLARIS Turbo R RZR 2 Seater
Available for Half-Day or Full-Day Adventures
Frequently Asked Questions
Do I get to drive? Do I have to drive?
Yes, you can drive! Or if you would prefer to focus on the surroundings, you can choose to ride along with the guide!
Note that drivers must have a valid drivers license.
Are Helmets Provided?
Yes! We provide DOT approved helmets and goggles to all drivers and passengers.
Where Can We Go?
We ask that you only take the vehicles on designated trails. You are allowed to go anywhere there is an operational trail. All of our UTV's are equipped with GPS so you'll always know exactly where you are. 
Since our vehicles are steet-legal, all traffic laws must be followed while on roads. If you get pulled over, you are responsible!
How Old Do I Have To Be?
All drivers must be at least 21 years of age. 18 year old drivers are permitted when accompanied by a 25 year old or older passenger.  All passengers must be at least 5 years of age.
Are the Vehicles Street-Legal?
Yes! The UTV's can be driven on the road.  All traffic-laws must be obeyed when on the road. Note that all drivers must have a valid drivers license.
Will We Have A Guide?
Yes! Our local professional guides can show you the best trails and areas to explore.
What Should I Wear?
Wear something that is comfortable, suited for the weather, and that you don't mind getting dirty! Please wear closed-toe shoes. Open-toe shoes, such as flipflops, are not permitted. 
What about Snacks and Water?
We provide each vehicle with a cooler filled with bottled water and ice. You are welcome to bring snacks and food or even a small cooler of your own.